TP043 : แท่นจับหัวเป่าลมร้อน F-204
ราคา
: ต่ำกว่า 765 ฿
ประกัน
: -
จำนวน
: ต่ำกว่า 20 pcs.
ผู้สนใจ
: 3,938 คน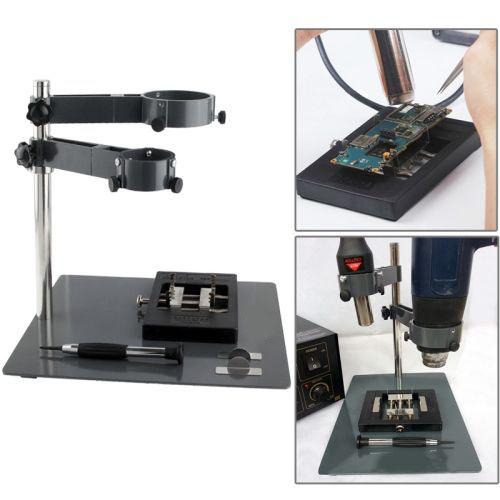 แท่นจับหัวเป่าลมร้อน F-204 สำหรับจับหัวเป่าลมร้อน , กล้องขยาย , หลอดไฟ เพื่อช่วยในการปฏิบัตงานบัดกรีให้สะดวกมากขึ้น
Specifications
Brand Name : NT
Model Number : F204
Condition : brand new
Quantity: 1 set
Usage : Work platform for hot air gun, hot air rework station , BGA Rework Station
Product Description

Hot air gun support holder with fixture for SMD BGA solder station NT F204
1. Adjust the height with the adjusting button, put the hot air gun on the shelf, then you can turn it in 360o. Convenient for usage(portable big hot air gun shelf for your option).
2. Humanization and multi-functional fixture, scientific design, you can put it to anywhere as you like. Strong fixing magnet, it is convenient and steady. Originate erect clips, design for detecting circuit.
3. Universal repair holder, make you plant Tin seasier on the BGA, and the originate gravity type, enable it work with all kind of IC, easier operation and good looking.
Package :
Stainless steel plate = 1pc;
Pillar = 1pc;
Air gun holder(Big size for some handhold hot air gun) = 1pc;
Air gun holder(Small size for hot air gun on rework station) = 1pc;
Fixing bolt = 1pc;
Fixture for BGA = 1pc;
Multifunction fixture = 1pc;
Screwdriver (+ style) = 1pc.
สินค้าแนะนำ :